Lady Ada from Adafruit Industries has combined an Eye-Fi memory card (SD memory card combined with a WiFi transceiver), a serial JPEG Camera and an Arduino UNO to make an IoT-enabled Camera!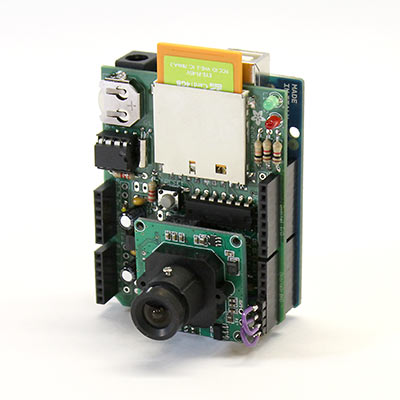 The camera can be programmed via the appropriate sketch to upload images at any interval (or external trigger) to your computer, mobile phone or any of the social photo sharing sites that the Eye-Fi supports.
More information here.